Background design: ruined temple
Process
Background design: ruined temple.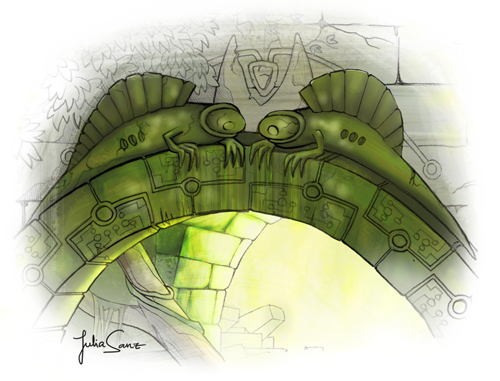 Hey! Here you can see how I usually work on background design.
The first step is to sketch out a variety of ideas. Once you have decided on the best idea, the next step is to define the layout.
For this project, I took care on the layout as I wanted to use the layout in multiply mode in Photoshop.
It's very exciting to be sat in front of a blank canvas.
Sketches > Layout > Final artwork